One-on-one time for your child to engage in conversation with a native-Spanish-speaking Maestra from Latinoamérica!
+ kid-favorite games and fun STEAM subjects
Sign Up
These are not your average classes
Connect 1-on-1 is about engaging kids in conversations about topics they can relate to and cultivating an environment that allows them to thrive - so learning Spanish doesn't feel like a chore.
Each month, a new theme will become the focus of your child's weekly sessions
Our Maestras choose themes and content that kids are excited about learning and talking about.
Changing the theme monthly keeps the content fresh, while also giving enough time for the kids to practice and meaningfully absorb the new language they're working with.
Vocab sheet
For each theme, our Maestras curate a list of key vocabulary and phrases that kids will be seeing and working with throughout their weekly sessions that month.
4 weekly sessions
During their sessions, kids will explore topics related to the monthly theme through conversation guides, games and more. Plus, your child's Maestra will expertly cater their sessions to your child.
Meaningful for kids
Content is centered on subjects that kids are naturally interested in and curious about, meaning not only will they form strong connections with the language, but they'll also apply and reinforce what they learned outside of Connect!
The core of Connect 1-on-1
Meet our Maestras
You can learn a bit more about the people that make Connect 1-on-1 the amazing program it is by watching these videos highlighting a handful of our Maestras!
With Connect 1-on-1, your child gets weekly individualized time with a native speaker who's focused on connecting and building a relationship with them.
Our Maestras are all experienced and passionate educators from Latin America. They're experts at getting kids engaged in learning Spanish and adapting their teaching methods to your child's exact needs when it comes to learning a language!
Connect 1-on-1 is a chance to have an immersive experience right from your own home
Get the benefits of immersion from home
Connect 1-on-1 provides kids weekly exposure and interaction with native Spanish speakers from across Latin America, from anywhere in the world.
Relationship-building
Each Maestra establishes a rapport with the kids they teach. In turn, kids become invested in upholding their end of this relationship, and therefore in actively participating in learning Spanish!
Catered to your child
Kids can thrive when given the necessary tools to learn a second language. Our passionate and well-experienced Maestras are focused on what gets your child as an individual to engage in learning Spanish.
Still not sure if this is the program for you?
Lelu Connect 1-on-1 is a breath of fresh air for so many bilingual families with the way it flips the script on traditional language learning practices.
But because this program is so different from typical Spanish resources and practices, it can be hard to get a grasp on what the program is really like while you're considering it for your family.
Get the lowdown on Connect 1-on-1 and see why both parents and kids are falling in love on our Oruguitas Blog
View post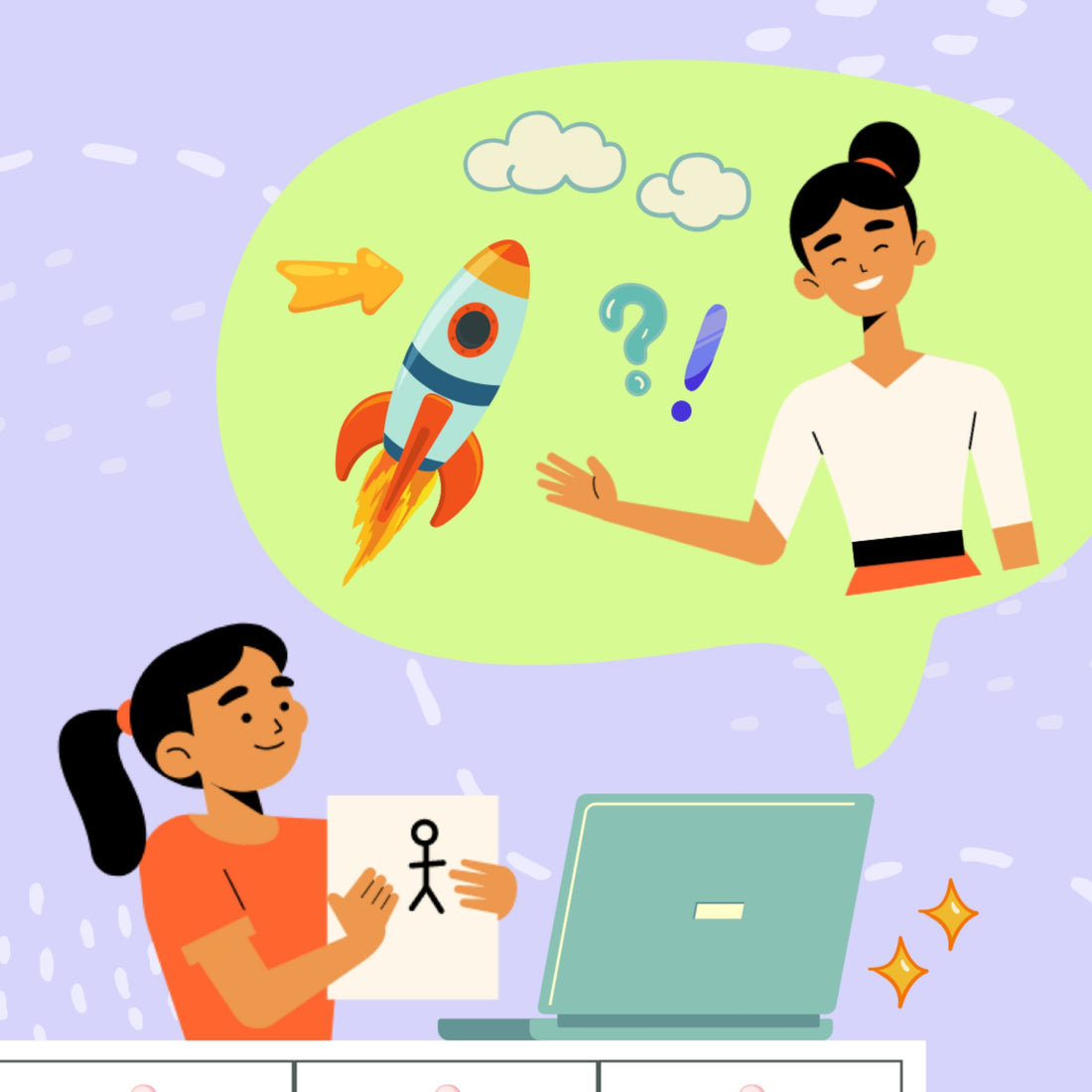 FAQs about Lelu Connect 1-on-1
Lelu Connect 1-on-1 is a monthly program, typically beginning the first week of each month. When you sign up, your sessions will begin in the upcoming month rather than the current month.
There are limited spots available, and we can sell out, so don't wait to sign up. If you'd like to be included in an upcoming month, we recommend signing up by the 20th of the month before. For example, sign up by July 20th to join us starting the first week of August.
Four 30-min personalized Spanish tutoring sessions each week via Zoom (2 hours per month).
If you're interested in scheduling more time per month, you can either sign up for an additional day/time slot (just complete the same sign up process for each day/time slot you want to add), or you can reach out to scheduling@lelu-usa.com for scheduling support!
You will be able to select your day/time slot when you sign up for Lelu Connect 1-on-1. You will be able to see all of the available day/time slots to choose from at that time.
Make your selection for a recurring day/time slot, starting on the first week of the coming month. Your day/time slot that you select will be the same each week (4 times a month) for the duration of the program. Your slot will be confirmed after payment.
Would you like to schedule a time not listed? Need additional scheduling support? We're standing by to help! Just email scheduling@lelu-usa.com.
Yes! Many families prefer to have multiple kids attending the same sessions, and our Maestras are happy to accommodate more than one child.
If you have multiple kids and prefer to have them in different sessions, you can either sign up for an additional day/time slot (just complete the same sign up process for each day/time slot you want to add), or you can reach out to scheduling@lelu-usa.com for scheduling support!
Our Maestras (instructors) are awesome, fun, passionate educators who are all based in Latin America and love Spanish!
With years of teaching experience, they provide personalized attention to your child during each tutoring session. The classes will be based on the month's theme but child-driven based on their interest to encourage conversation.
If you know you won't be able to make it to your session ahead of time, we appreciate a heads up to let your Maestra know. We have a 24-hour cancellation policy and you can email us at scheduling@lelu-usa.com.
Even though we try our best accommodate your schedule, we cannot guarantee a make-up class if you are unable to attend a class session during a particular week. Thank you for your understanding.
Email us at scheduling@lelu-usa.com and we can help you find a new recurring day/time slot!
If possible, please reach out ahead of time for the best chances of not missing any of your sessions. We will try our best, but we can't guarantee a make-up class if you can't make your time slot once the month has started. However, if you want to change your day/time slot prior to the next upcoming month we can usually make that change.
The week before the program starts, we will send Google calendar invites with the appropriate Zoom links for all 4 sessions of the month.