¡Pesca! Versión Veterinaria
$14.99
Regular price
Sale

• Save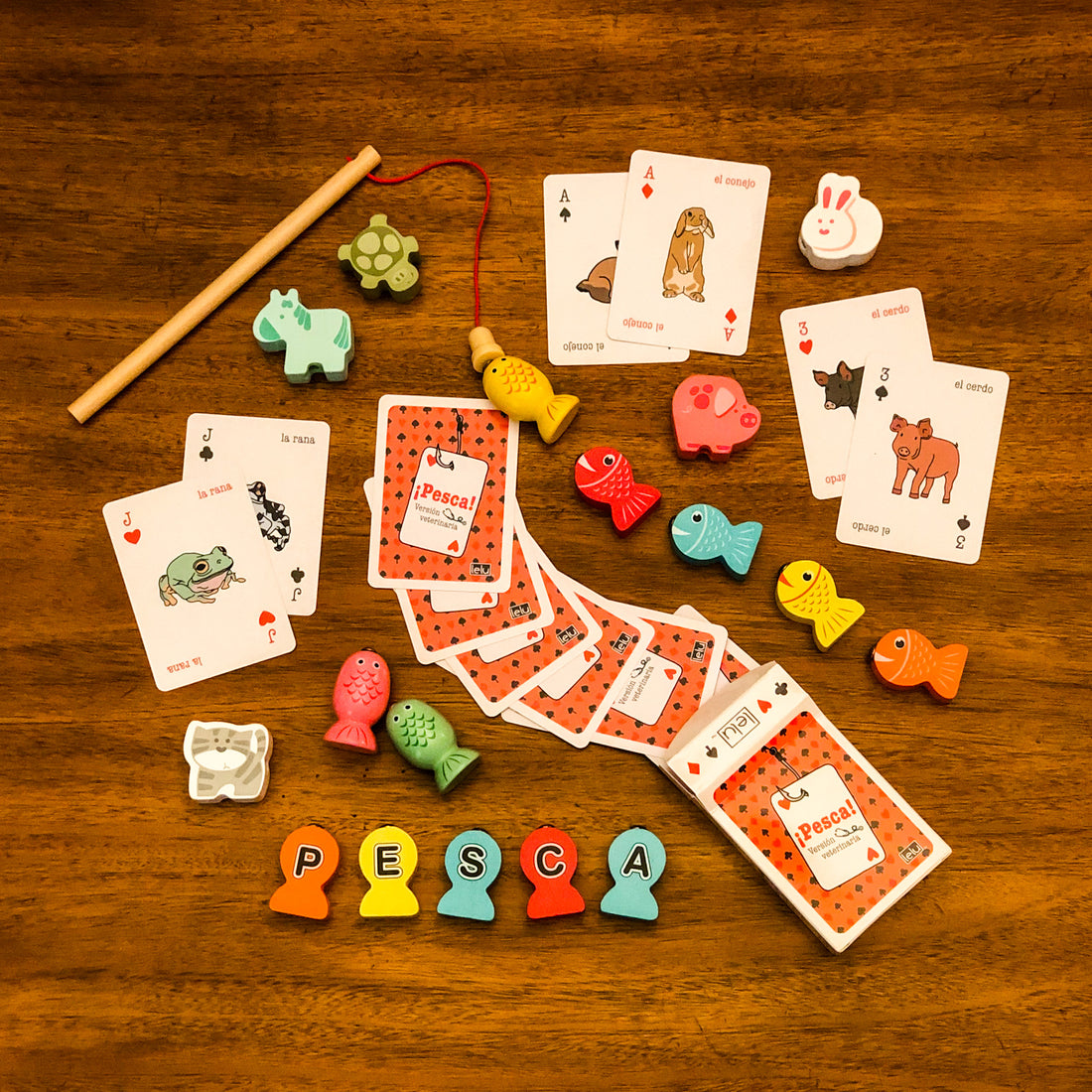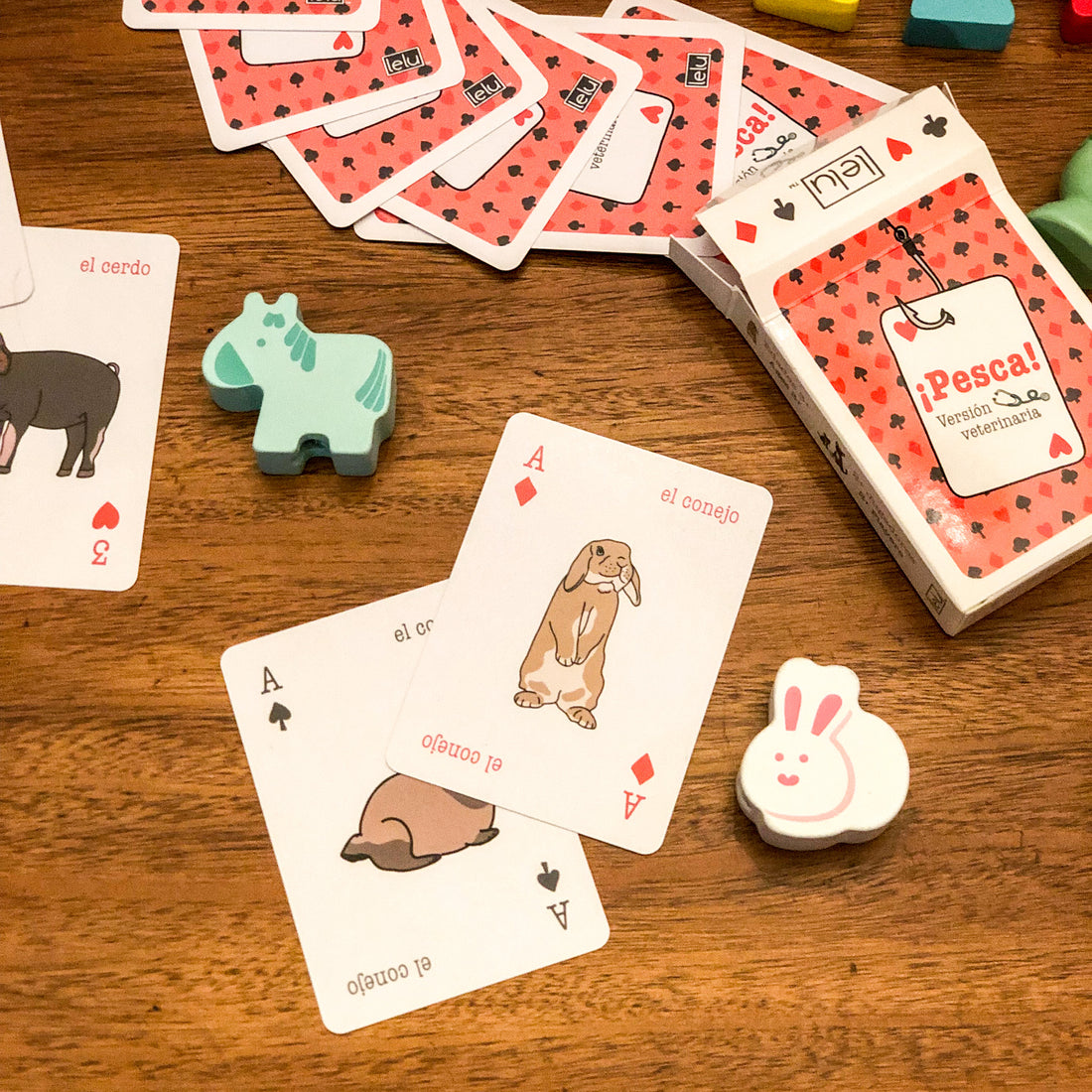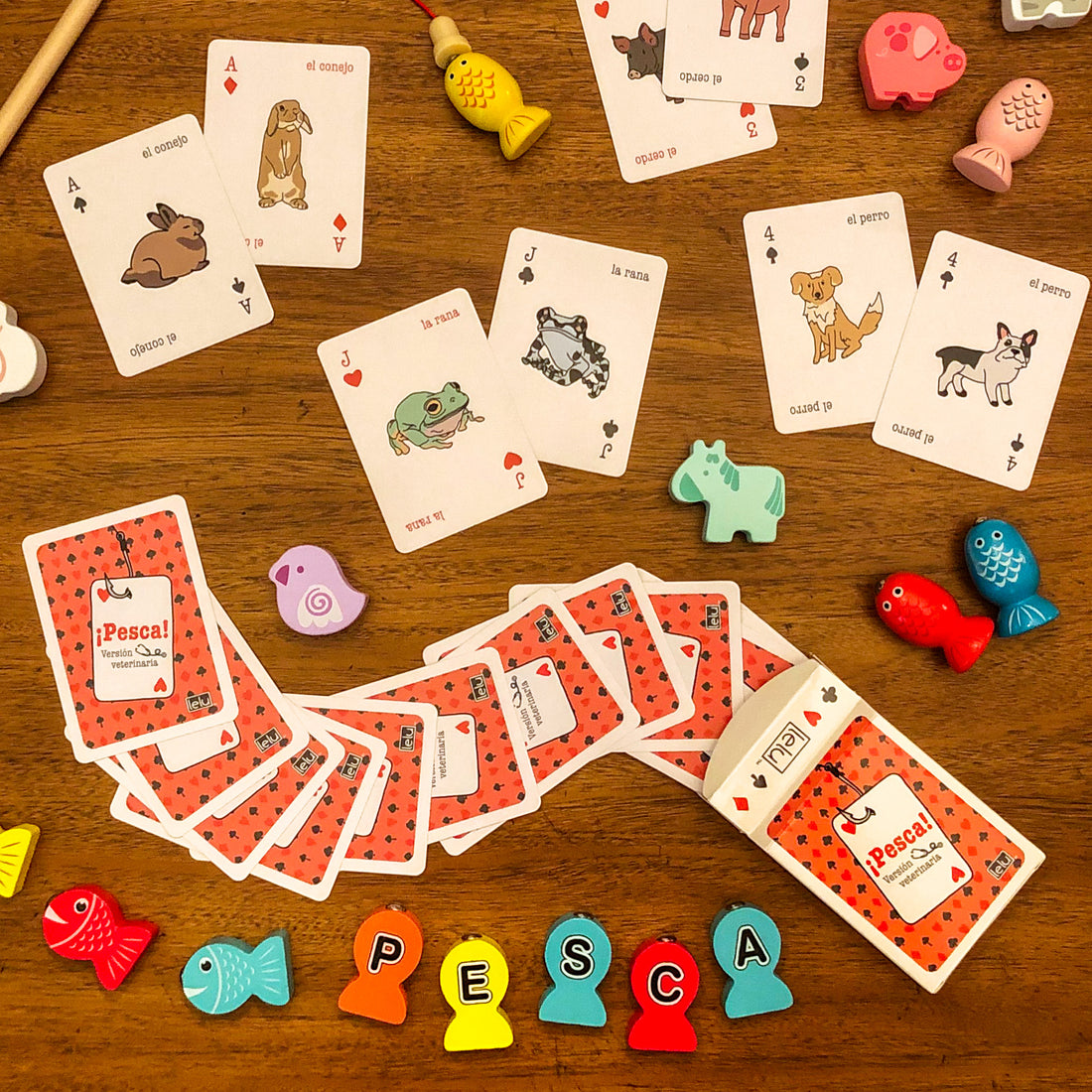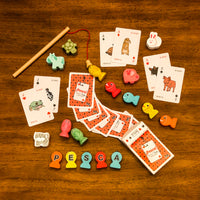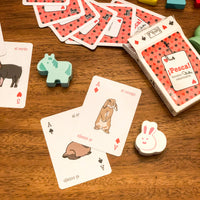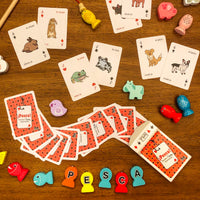 ¡Pesca! Versión Veterinaria
$14.99
Regular price
Sale

• Save
Buy 2 or more games and get FREE standard shipping!
A classic family game! The goal of this game is to create groups of families by animal type. A family is any four cards of the same animal. The player with the most family groups at the end of the game wins!
Why play games? 
Languages need to be lived, and in living them, they are acquired. What better way to acquire a language than playing in that language? Games create an environment in which communication is essential! The repetition of words through the game and the discussions around the rules and strategies increase memorization and confidence. Have fun playing and learning! 
• Deck of Cards
• Card tuck box
• Bilingual instructions (in Spanish and English)



2+ players, Ages 3+.
Buy two or more games and get FREE shipping!

Share
ONLINE SPANISH CLASSES KIDS LOVE
Authentic, consistent, and affordable Spanish immersion - at home!
Lelu Connect 1-on-1
Watch your child's language skills and love for Spanish blossom as they engage in conversations, play, and laughter with one of our energetic and enthusiastic Maestras!
Learn more