¡Ojo!
$19.99
Regular price
Sale

• Save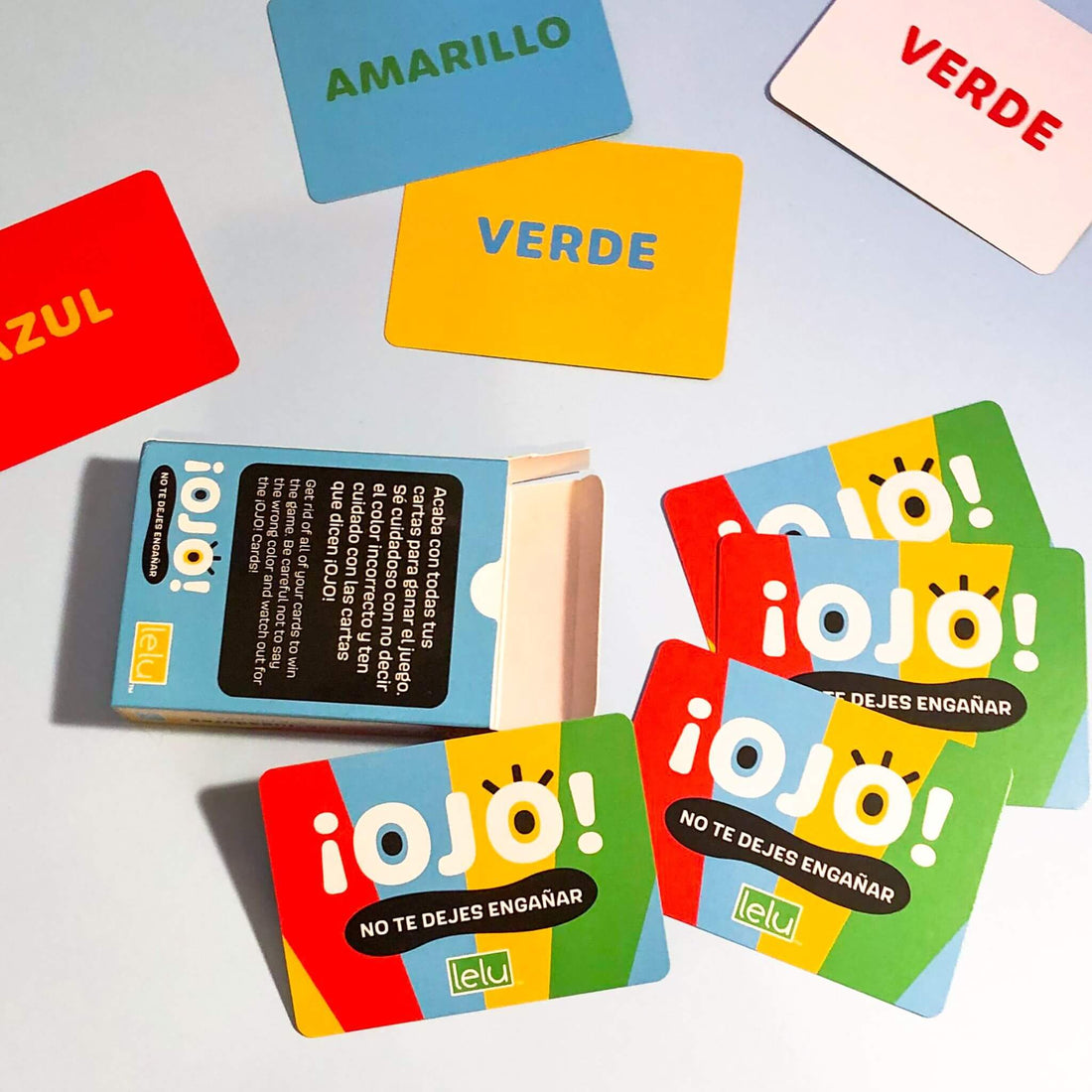 ¡Ojo!
$19.99
Regular price
Sale

• Save
For a limited time, we are offering FREE standard shipping on this item!
What a better way to practice Spanish than in between laughter and giggles? This fast-paced game is easy to learn and extremely fun for both kids and adults! 
Get rid of all of your cards to win the game. Be careful not to say the wrong color and watch out for the ¡OJO! Cards!
Why play games? 
Languages need to be lived, and in living them, they are acquired. What better way to acquire a language than playing in that language? Games create an environment in which communication is essential! The repetition of words through the game and the discussions around the rules and strategies increase memorization and confidence. Have fun playing and learning! 
• Deck of 55 cards
• Tuck box
• Bilingual instructions (in Spanish and English)
2-7 players, Ages 7+.
For a limited time, we're offering free standard shipping on this item!
Please allow 1 week for shipping.
Share
ONLINE SPANISH CLASSES KIDS LOVE
Authentic, consistent, and affordable Spanish immersion - at home!
Lelu Connect 1-on-1
Watch your child's language skills and love for Spanish blossom as they engage in conversations, play, and laughter with one of our energetic and enthusiastic Maestras!
Learn more