Viaje Familiar
$39.99
Regular price
Sale

• Save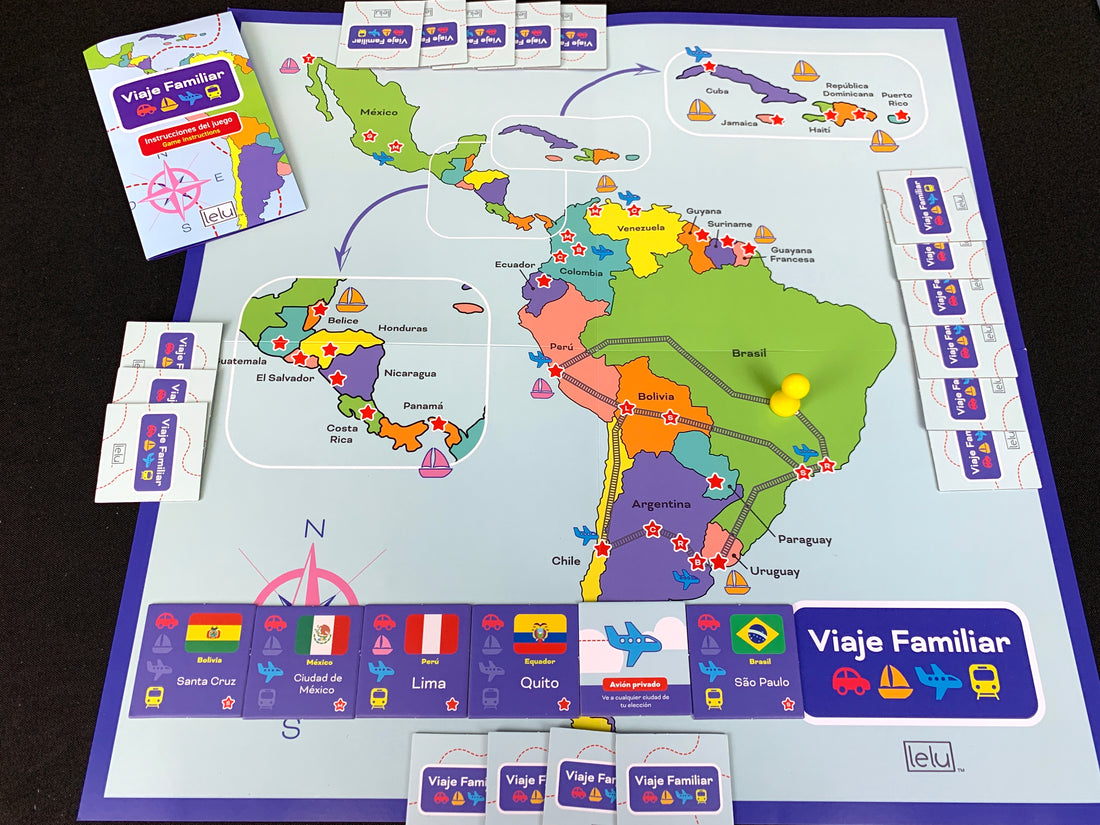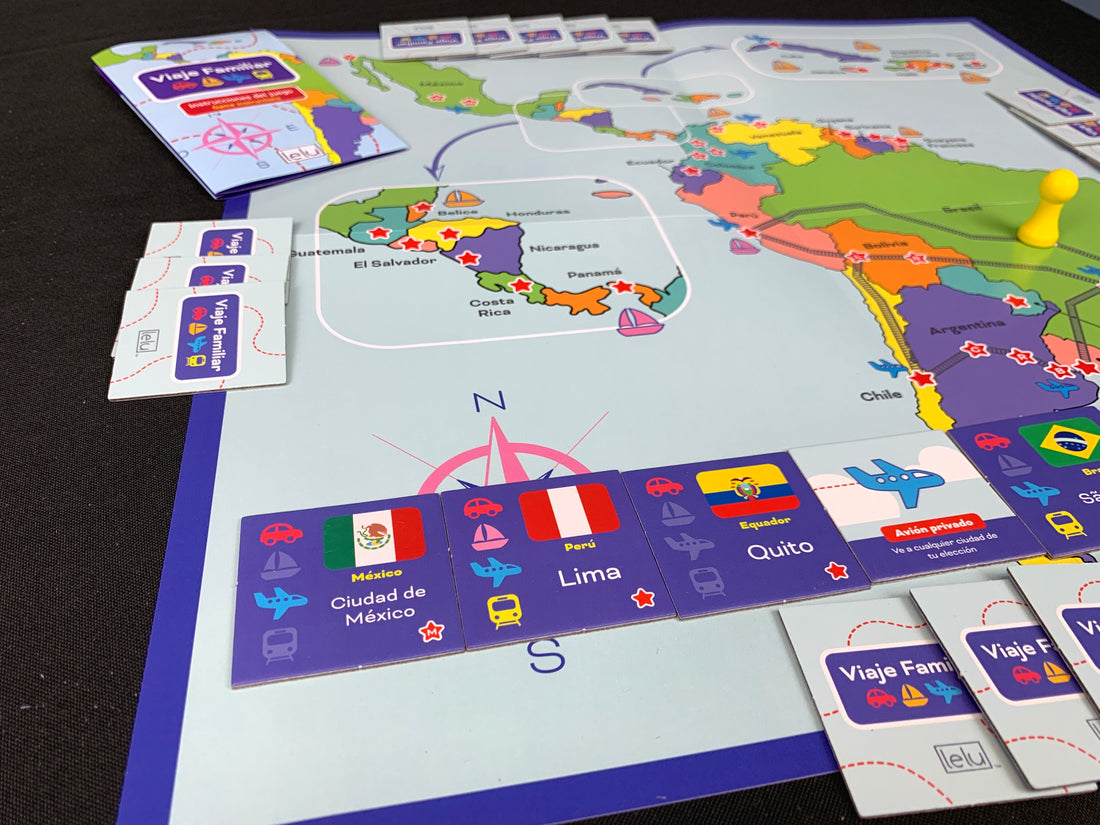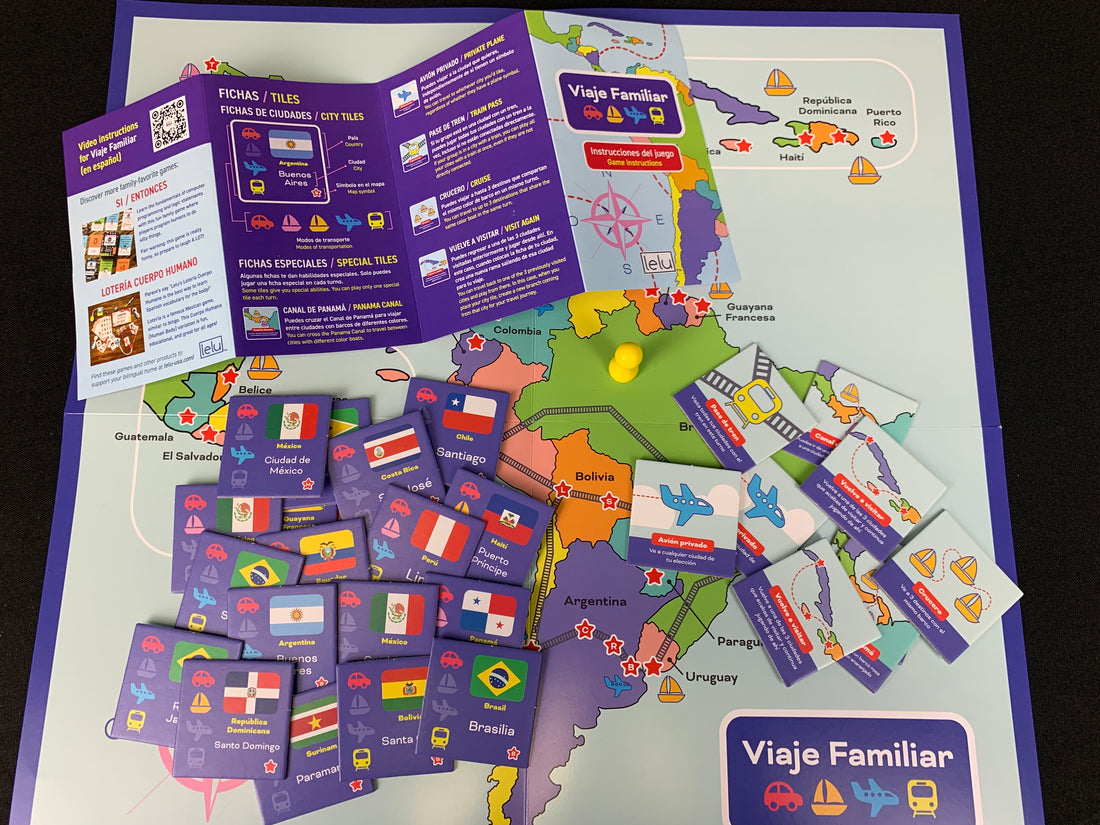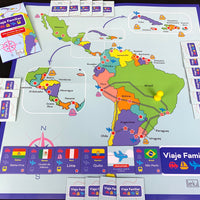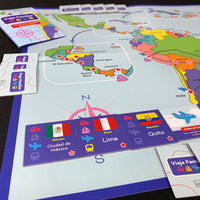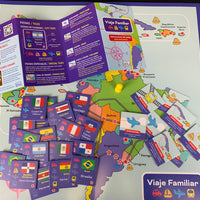 Viaje Familiar
$39.99
Regular price
Sale

• Save
For a limited time, we are offering FREE standard shipping on this item!
You're taking a family trip in Latin America and the Caribbean! However, not everybody wants to visit the same cities. Who will be the first to convince the family to visit all of their favorite places?
In this game, you take turns choosing where you take your family and the player who places all their city tiles first, wins! You'll learn a ton about the different vehicles that transport us, as well as the geography of Latin America and the Caribbean. 
Why play games? 
Languages need to be lived, and in living them, they are acquired. What better way to acquire a language than playing in that language? Games create an environment in which communication is essential! The repetition of words through the game and the discussions around the rules and strategies increase memorization and confidence. Have fun playing and learning! 
• 1 playing board
• 48 game tiles cards
• 1 yellow marker
• Bilingual instruction booklet (in Spanish and English)
• Storage bag
For a limited time, we're offering free standard shipping on this item!
Please allow up to 1 week for shipping.
Share
ONLINE SPANISH CLASSES KIDS LOVE
Authentic, consistent, and affordable Spanish immersion - at home!
Lelu Connect 1-on-1
Watch your child's language skills and love for Spanish blossom as they engage in conversations, play, and laughter with one of our energetic and enthusiastic Maestras!
Learn more