Si / Entonces
$19.99
Regular price
Sale

• Save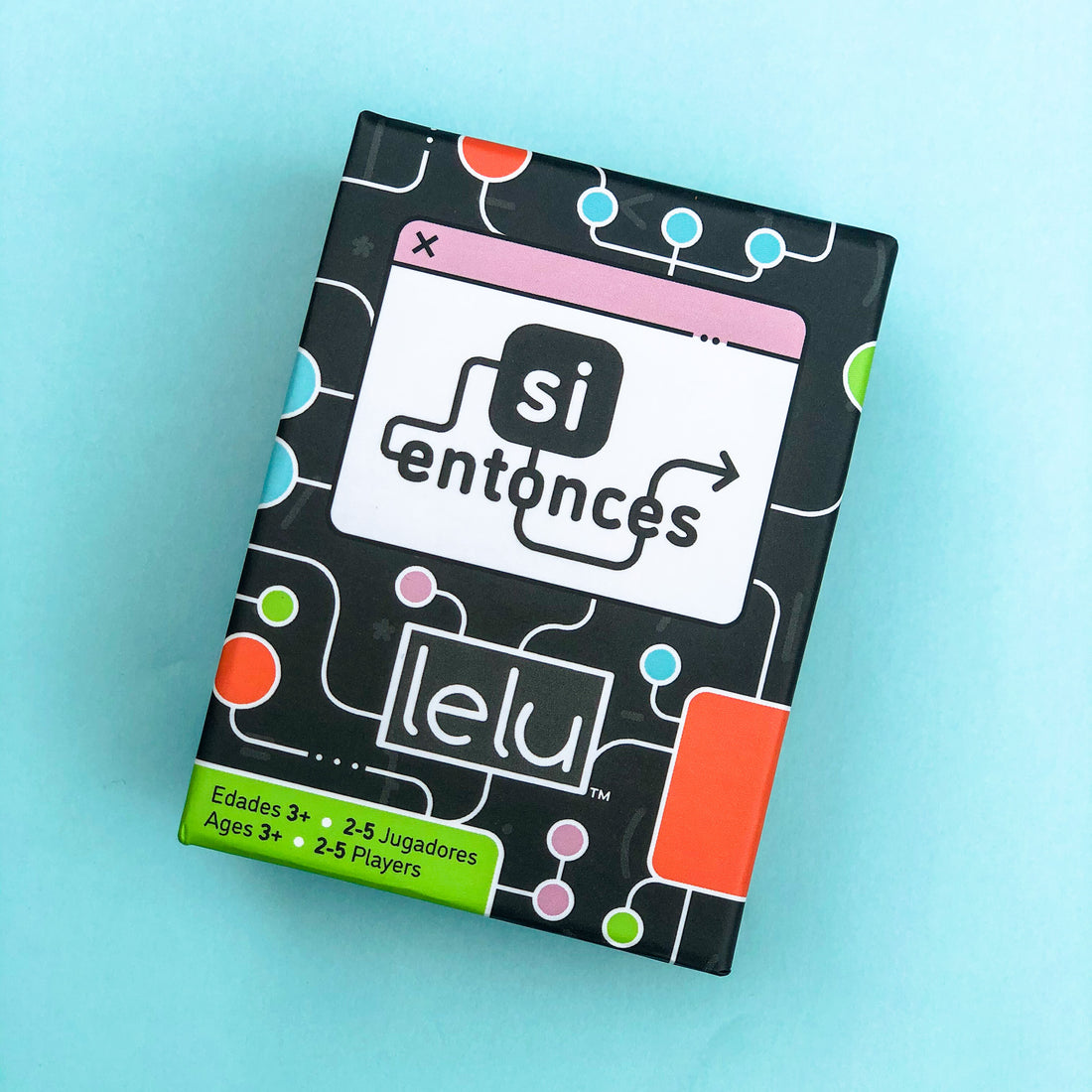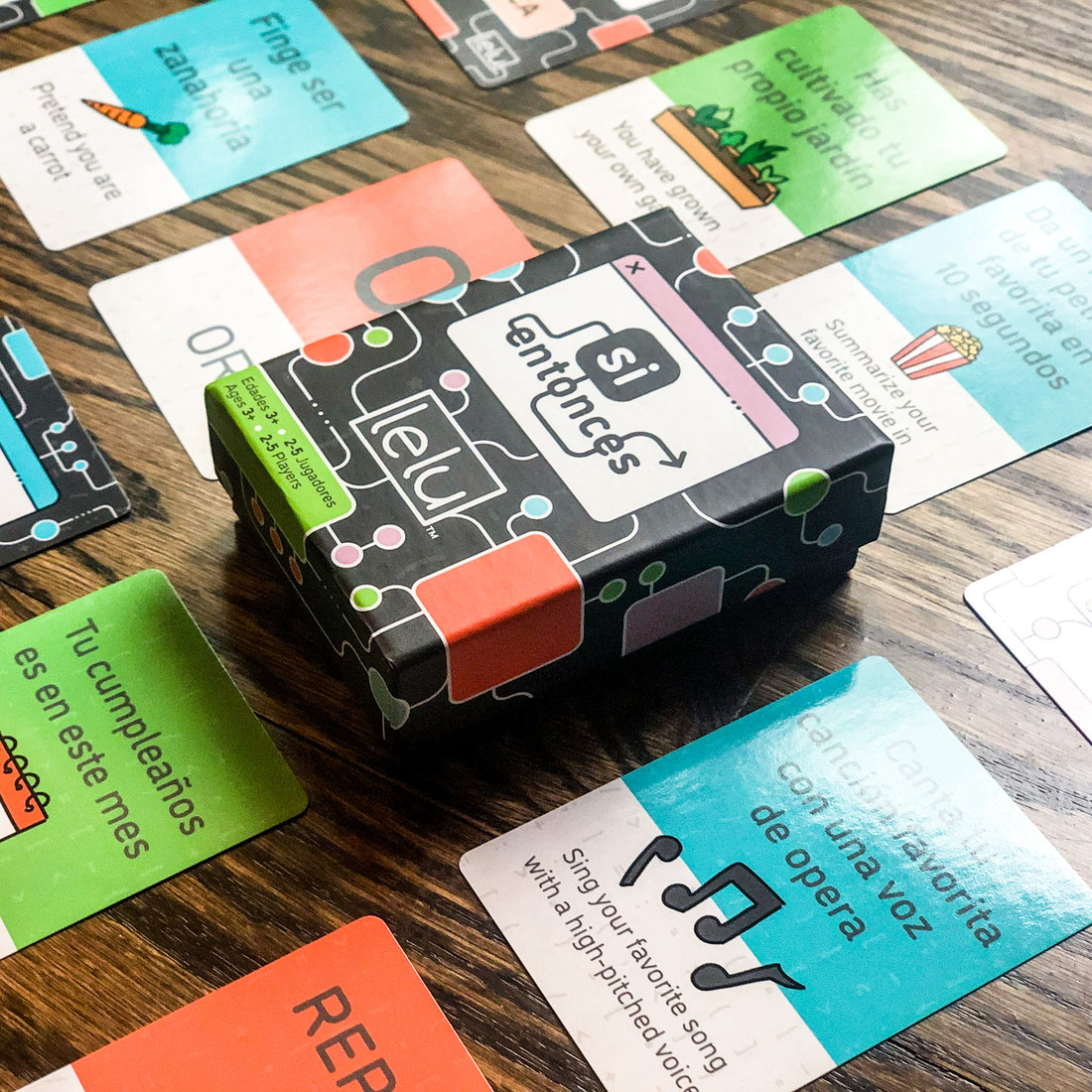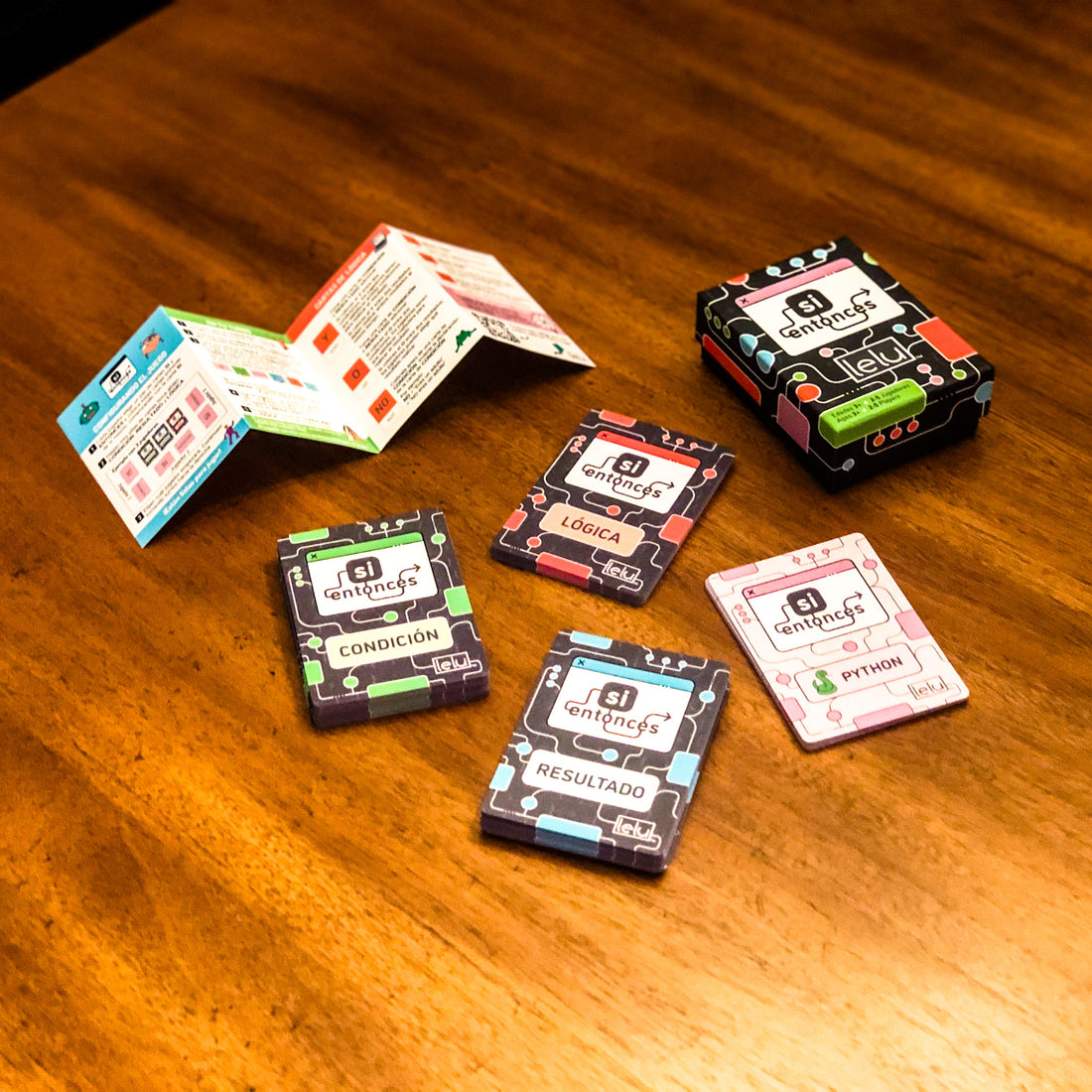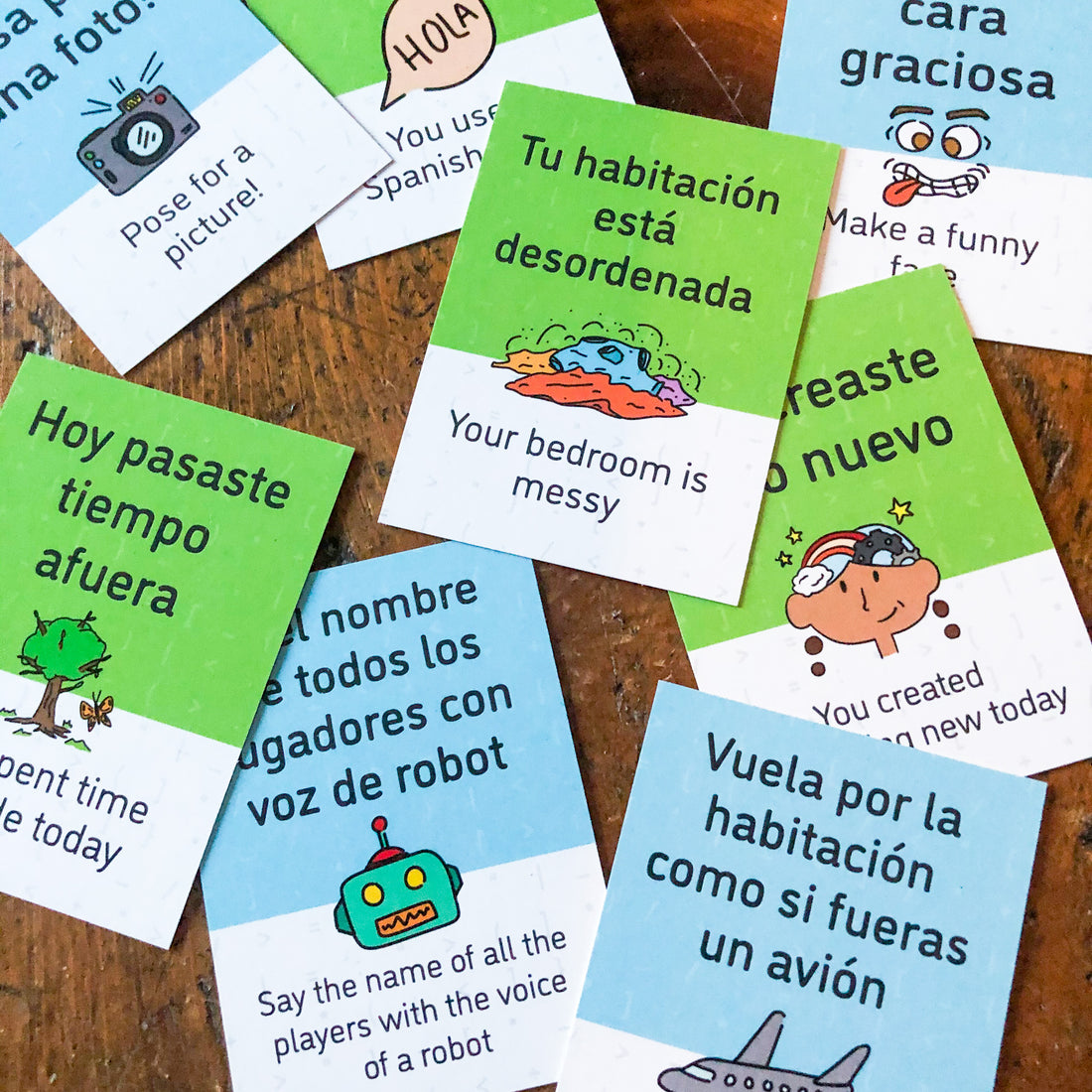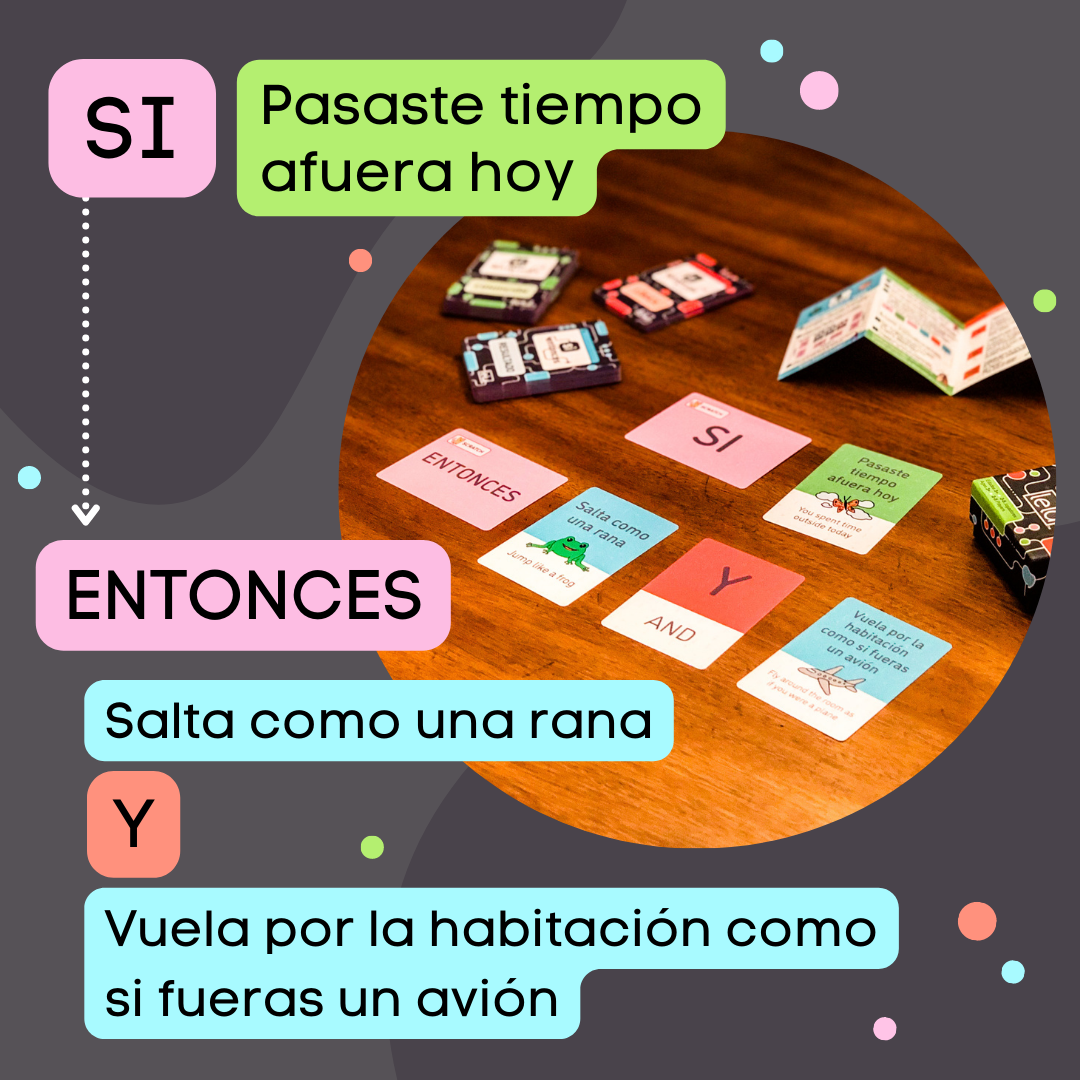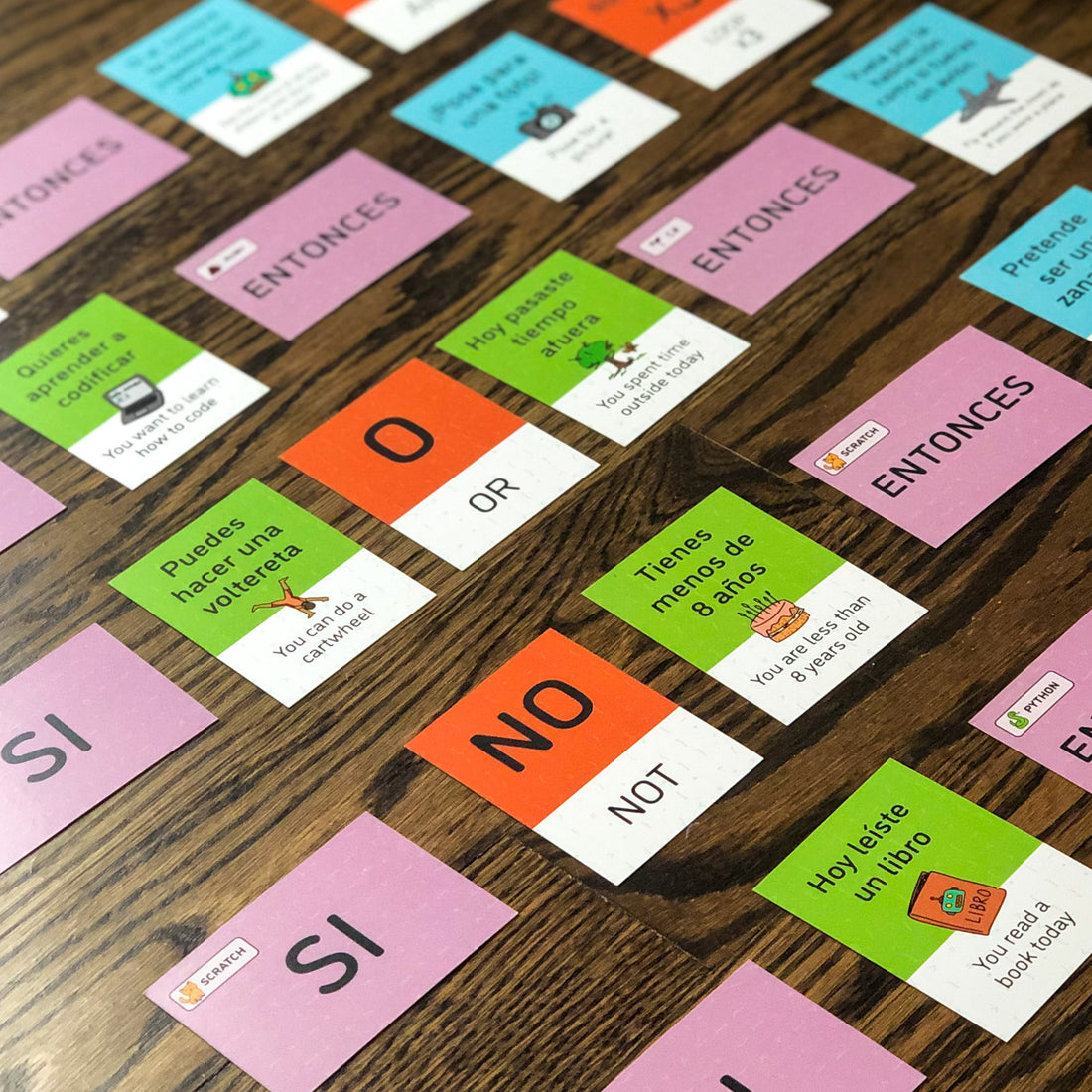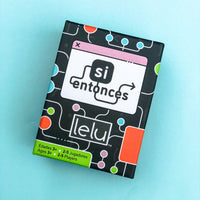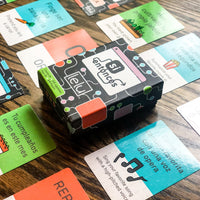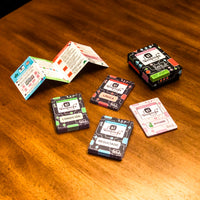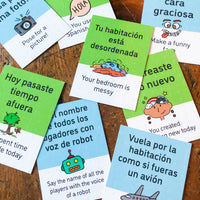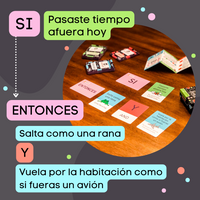 Si / Entonces
$19.99
Regular price
Sale

• Save
For a limited time, we are offering FREE standard shipping on this item!
Explore the fundamentals of computer programming and logic statements while making your friends or family members do ridiculous and hilarious things! Fair warning: this game is laugh-out-loud funny, so prepare for hours of laughter and play! 
In Si / Entonces, players get to "program" other humans to make them carry out silly if/then logic statements!
This game introduces kids to the basic logic and structure of computer programming by having them construct and carry out sequences and if/then logic statements themselves. At the same time, kids are actively learning and using plenty of fun and meaningful Spanish vocabulary and grammar! Si / Entonces even features the names of a few common programming languages to further spark their curiosity about computer science.
Why play games? 

Games are expert language-learning tools in disguise! Children acquire language through interaction, which means just exposure to language is not enough - they need to be invested. Kids love to play and they love problem solving, so games with age appropriate challenges are a perfect way to spark your child's interest and keep them actively engaged!
• Card game deck
• Storage box
• Bilingual rulebook (Instructions in Spanish and English)
2-5 players, Ages 3+.
For a limited time, we're offering free shipping on this item!
Please allow 1 week for shipping.
Share
Play games, learn Spanish
Languages need to be lived, and in living them, they are acquired. What better way to acquire a language than playing in that language? Games create an environment in which communication is essential! The repetition of words through the game and the discussions around the rules and strategies increase memorization and confidence. Have fun playing and learning! 
ONLINE SPANISH CLASSES KIDS LOVE
Authentic, consistent, and affordable Spanish immersion - at home!
Lelu Connect 1-on-1
Watch your child's language skills and love for Spanish blossom as they engage in conversations, play, and laughter with one of our energetic and enthusiastic Maestras!
Learn more